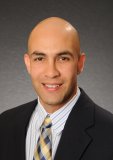 5100 S Dixie Hwy, Suite 5 West Palm Beach, FL 33405 SHOW MAP
Office:(561) 223-2050


Phone:(561) 632-5400
Cell Phone:(561) 632-5400


Specializations:
Residential, Commercial, Waterfront, Luxury, Relocation & International Services in South Florida. Selling Homes in El Cid, Central Park, College Park, Flamingo Park, Northwood, Prospect Park, Southland Park, SOSO, Atlantis, Boynton Beach, Delray Beach, Gulf Stream, Hypoluxo Island, Lake Clarke Shores, Lake Worth, Manalapan, Palm Beach Island, Wellington & West Palm Beach.
Memberships & Affiliations:
School District of Palm Beach County, Phipps Park Youth Baseball, National Association of Realtors, Florida Realtors, Realtors Association of the Palm Beaches and Greater Ft. Lauderdale and Flexmls.
Client Feedback:
"It's refreshing to work with someone like Gene, courteous, meticulous, with a quick-witted sense of humor. He's invested the time to know his market and client needs, staying on top of the constantly changing market. Most importantly, he listens. I highly recommend him to handle all your real estate transactions." Susan Anderson "I would also like to recommend Gene Platt if you need assistance with finding a place to live. He helped us find a home and is great!! He will go out of his way and do his best to help you find that "home sweet home." Chadanse Burgos
Personal / Comments
Any property, anywhere in the world; I can help you sell or purchase it. I often help my clients get their homes or commercial holdings sold in another part of the world by connecting them to the best broker in that area. I pride myself on being able to make these connections for my clients to ensure that they have the best real estate experience. And speaking of recommendations, if someone in your personal or professional network is looking for a Realtor, please pass along my name and number. I would be happy to take the time to answer their questions. I promise to treat them well! Call Gene today at (561) 632-5400 for a free Market Analysis of your home or commercial holdings, and to add a Home Warranty at no cost upon listing.
Direct Address For This Page
http://members.FloridaRealtors.org/gene.platt
Primary Specialties
Residential - resort / condo, Residential - single family home resales
Language Spoken
English, Spanish
Market Areas
Atlantis, Boca Raton, Boynton Beach, Delray Beach, Greenacres, Hypoluxo, Juno Beach, Jupiter, Jupiter Inlet Colony, Lake Clarke Shores, Lake Worth, Lantana, Manalapan, North Palm Beach, Palm Beach, Palm Beach Gardens, Palm Springs, South Florida, South Palm Beach, Wellington, West Palm Beach