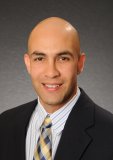 1810 S. Dixie Hwy West Palm Beach, FL 33401 SHOW MAP
Office:(561) 588-2002


Phone:(561) 632-5400
Cell Phone:(561) 632-5400


Top Producer (2011 - 2014):
CALL GENE PLATT FOR ALL YOUR REAL ESTATE NEEDS AT (561) 632-5400. TOP PRODUCER (2011 - 2014) OF LUXURY RESIDENTIAL, WATERFRONT AND INTERNATIONAL PROPERTIES ANYWHERE IN THE WORLD. AS A TOP PRODUCING REALTOR AT THE #1 REAL ESTATE FIRM IN PALM BEACH COUNTY WITH OVER $1.35 BILLION IN SALES IN 2014, I LITERALLY PUT YOUR HOME IN FRONT OF NATIONAL AND GLOBAL CLIENTS ON OVER 800 REAL ESTATE WEBSITES. I HAVE LIVED IN SOUTH FLORIDA SINCE 1982, I HAVE LIVED ABROAD AND I AM FLUENT IN SPANISH.
Industry Experience & Knowledge:
A higher caliber real estate experience! South Florida is literally the gateway to the International Community. Reach out to Gene, the #1 producing REALTOR in West Palm Beach in 2014 and Top Producer (2011 - 2014) for Illustrated Properties International. Gene is a key player in the International & Historic Homes Divisions with over 21 South Florida Offices in Palm Beach, Martin and St. Lucie Counties. Gene is also a graduate of The Gunnery in Washington, CT and Stetson University in DeLand, FL. Educated and connected, Gene is a sales and marketing expert, and Illustrated Properties is #1 in Palm Beach County with over $1.4 billion in total closed sales in 2013. We put your home in front of large national and global audiences on over 800 real estate web sites. Call me at (561) 632-5400 today for a free Market Analysis of your home and to add a Home Warranty at no cost upon listing.
Client Feedback:
"It's refreshing to work with someone like Gene, courteous, meticulous, with a quick-witted sense of humor. He's invested the time to know his market and client needs, staying on top of the constantly changing market. Most importantly, he listens. I highly recommend him to handle all your real estate transactions." Susan Anderson "I would also like to recommend Gene Platt if you need assistance with finding a place to live. He helped us find a home and is great!! He will go out of his way and do his best to help you find that "home sweet home." Chadanse Burgos
Direct Address For This Page
http://members.FloridaRealtors.org/gene.platt
Primary Specialties
Residential - single family home resales, Residential - waterfront / luxury
Language Spoken
English, Spanish
Market Areas
Atlantis, Boca Raton, Boynton Beach, Deerfield Beach, Delray Beach, Green Acres, Greenacres, Highland Beach, Hypoluxo, Indiantown, Juno Beach, Jupiter, Jupiter Inlet Colony, Lake Clarke Shores, Lake Worth, Lantana, Lighthouse Point, Manalapan, North Palm Beach, Palm Beach, Palm Beach Gardens, Palm Springs, Royal Palm Beach, Royal Plm Beach, Singer Island, South Florida, South Palm Beach, Stuart, Village Of Wellington, Wellington, West Delray Beach, West Palm Bch, West Palm Beach