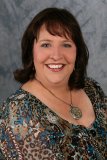 1 Florida Pk Dr Ste 330 Palm Coast, FL 32137 SHOW MAP


Phone:(386) 931-3486
Cell Phone:(386) 931-3486


Personal Fax:(386) 917-1855


Other:386-225-4943- office
How Can I Help You?
As a real estate professional in my community, I am dedicated to providing the finest service available to my customers. Whether you are a new homebuyer or seasoned investor, let me walk you through the process of locating the right property that suits your needs. Resale, new construction, condominium or single family, let me help you find your perfect fit! For my buyers, I go the extra mile to help find what you are looking for. My goal is to satisfy you and to pinpoint your needs to eliminate wasted time and energy. Let me do the work for you, so what you see is what you're looking for! For my sellers, I am constantly researching the market and property values so your home is priced effectively and shows nicely. I also make sure the public knows your home is for sale by using innovative advertising and marketing techniques to attract potential buyers. I use many proven methods for showing homes such as staging, improving curb appeal and more! Call or email me today!
About Flagler County
My family has lived in Flagler County since 1973 and we have seen this "jewel" on the beautiful east coast of Florida grow into a great place to call home! The pristine beaches, golfing, fishing are just some of the reasons that folks love it here. Located between the oldest city (St. Augustine) and the World's most Famous Beach (Daytona Beach), Flagler County is a step back in time to a quaint and friendly oasis of local eateries, shops and the landmark pier. A pleasant mix of newcomers and oldtimers abound, with gorgeous and accessable beaches, first class golf courses, and many other activities for leisure living. It is the perfect location to relax and get away from it all, and still be close enough to all the Florida attractions. Palm Coast,is coming to its own with the exciting development of the new town center which will have top-notch shopping, entertainment and restaurants. Great schools, parks and community activities, Palm Coast is your family destination!
Personal / Comments
I love living in Flagler County and it reflects in my approach to selling real estate. It is very easy to sell something that you believe in and I believe in the future of Flagler County! This is the place where I grew up and where I am raising my children.
Direct Address For This Page
http://members.FloridaRealtors.org/lmgardella
Primary Specialties
Residential - new home sales, Residential - single family home resales
Language Spoken
English
Market Areas
Bunnell, Crescent City, De Leon Springs, Flagler Beach, Ormond Beach, Palm Coast, Saint Augustine, St Augustine, Welaka