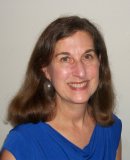 1519 Killearn Ctr Blvd Tallahassee, FL 32309 SHOW MAP
Office:(850) 893-2525


Phone:( ) 566-0495
Cell Phone:(850) 566-0495


Personal Fax:(850) 668-7590
Service Areas and Specialties
Nancy, a Tallahassee resident since 1981, has helped both buyers and sellers across town and specializes in listing and selling real estate in Tallahassee's Northeast neighborhoods since 1989.
Professional Experience
Nancy is an active member of both the Florida Association of REALTORS and the Tallahassee Association of REALTORS, in addition to being a Graduate of the Realtors Institute (GRI) and a Certified Residential Specialist (CRS).
Professional Education and Designations
Nancy earned her B.A. from the University of Texas at Austin and has been a licensed REALTOR with Armor Realty since 1989. During that time, she has earned numerous distinctions.
Personal / Comments
Nancy's husband of 45 years is Professor Emeritus of Sociology and Demography and Chairman of the Department of Sociology at Florida State University and past Director of Center for Demography & Population Health. She has two children: a son who graduated from the University of Maryland and is currently working in public relations in DC, and is an eagle scout. Her daughter and son-in-law are living in Naples FL. The family is active at Temple Israel.
Direct Address For This Page
http://members.FloridaRealtors.org/1017854
Primary Specialties
Residential - relocation, Residential - single family home resales