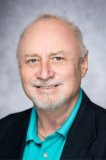 631 S Orlando Avenue Suite 200 Winter Park, FL 32789 SHOW MAP
Office:(407) 622-2122


Phone:(386) 668-2668
Cell Phone:(386) 668-2668


Personal Fax:(866) 929-5968
Service Areas and Specialties
Dan Emerson specializes in West Volusia county and Seminole county resale residential properties. Dan is very knowledgable of his market area and is equally adept at representing both buyers and sellers in Deltona, DeBary, Orange City, DeLand, Lake Helen, Lake Mary, Sanford, and Heathrow. He is held in high regard by his peers and is known throughout the industry for his honesty, kindness, and fairness. If you're looking for a professional to help you buy or sell your home, look no further!
Professional Experience
*Over thirty-two years of success in the Central Floria real estate market. *Over 1,000 homes sold, over $120 million in closed sales *West Volusia Assn. of Realtors' "Top Residential Lister" (sold listings) 1997, 1998, & 1999 (NOTE: This award has been discontinued) *West Volusia Assn. of Realtors "Top 20" member - 1995, 1996, 1997, 1998, 1999, 2000, 2001, 2002, 2003
Professional Education and Designations
Graduate, Realtor Institute (GRI)
Personal / Comments
Thanks for visiting my site. A little about me: At this point I have literally been selling real estate over half my life! I've sold over a thousand homes in my market area in that time, sometimes working several weeks in a row without a day off. Now that I'm approaching retirement age I've been taking on less customers and trying to enjoy life a little more. My personal interests include playing live music, scuba diving, and spending quality time with my wife and family. One benefit to my customers is that I am less busy and more available to take their calls than in my busiest years. I've always taken a "High Tech, Low Pressure" approach to real estate sales, employing every available technology to make the home buying and selling process more efficient and enjoyable for my clients and customers. Please feel free to contact me anytime to discuss your real estate needs!
Direct Address For This Page
http://members.FloridaRealtors.org/1044483
Primary Specialties
Residential - investments, Residential - single family home resales
Language Spoken
English
Market Areas
Debary, Deland, Enterprise, Heathrow, Lake Helen, Lake Mary, Longwood, Orange City, Osteen, Sanford