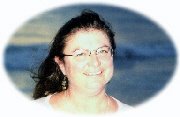 49A Watercolor Way Santa Rosa Beach, FL 32459 SHOW MAP


Phone:(850) 585-1617
Cell Phone:(850) 585-1617


Need help?
*Looking for property? look here: http://www.GotSouthWalton.com Looking to buy? I specialize in: * Primary Residences * Second Homes * Vacation Homes * Income producing properties
Professional Experience
Marilue is a licensed real estate BROKER ASSOCIATE. She has been a REALTOR IN PARADISE for OVER 25 years. Marilue has experience in all areas of real estate.
Professional Education and Designations
Marilue is a broker associate with Berkshire Hathaway HomeServices Beach Properties in Seagrove Beach,, Florida. A resident of Freeport, Marilue has lived on the Emerald Coast for over 58 years. Marilue is a member of the National Association of Realtors, Florida Association of Realtors, Emerald Coast Association of Realtors, the charter president of the Emerald Coast WOMEN'S COUNCIL OF REALTORS?, past chairman of the Professional Development Committee, and graduate of the Leadership Development Program of the Emerald Coast Association of Realtors. Marilue was the chairperson of the Emerald Coast Association of REALTORS Leadership Development Program in 2001. Her board won a state award for best single program for the Leadership Development Program. She was voted Destin's REALTOR of the Year for 2001. She won the president's award in 2003. Marilue served as the 2007 chairman for FAR's Realtor Institute Subcommittee. 2014 Emerald Coast Association REALTOR of the Year, 2016 South Wal
Personal / Comments
Marilue is active in her community and various charities. She is a member of the Sierra Club, National Wildlife Federation, World Wildlife Fund, Parks and Conservation Fund, Friends of Florida State Parks, protecting the coastal dune lakes of South Walton and having a voice on the Destination Improvement Advisory Board of the South Walton Tourist Development Council. Marilue's hobbies include: sailing, birding, kayaking, fishing and reading.
Direct Address For This Page
http://members.FloridaRealtors.org/1081347
Primary Specialties
Residential - resort / condo, Residential - waterfront / luxury
Language Spoken
English
Market Areas
Choctaw Beach, Crestview, Defuniak Springs, Destin, Fort Walton Beach, Freeport, Mary Esther, Miramar Beach, Niceville, Panama City Beach, Rosemary Beach, Santa Rosa Beach, Shalimar, Valparaiso, Watersound