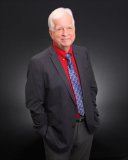 Contact Information
116 E Bloomingdale Ave Brandon, FL 33511 SHOW MAP
Office:(813) 653-9676


Phone:(407) 312-2852
Cell Phone:(407) 312-2852


Service Areas and Specialties
Residential, commercial and business throughout Central Florida. Also, as a member of a leading national network of franchise consultants, I can offer you a cost free opportunity to find a new enterprise well matched to your business style and goals for the future.
Professional Experience
I have solid experience as a Realtor, Certified Public Acount (CPA), Chief Finance Officer (CFO) and Accredited Business Intermediary (ABI).
Personal / Comments
Finding the right real estate agent can be the difference between a happy, stress-free home buying and selling experience, and an unhappy, stressful experience. Whether you're looking to buy or sell a home, my goal is to provide professional and friendly real estate services to my clients. This website is part of my commitment to bring you the best information, services and tools you need to make the right choices in your real estate transactions.
Direct Address For This Page
http://members.FloridaRealtors.org/benstout