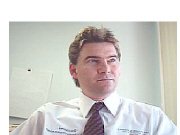 9370 Sunset Dr Ste A-130 Miami, FL 33173 SHOW MAP
Office:(305) 279-6000


Phone:(305) 279-6000
Cell Phone:(305) 804-3164


Personal Fax:(305) 279-0062


Other:office (305)-279-6000
Service Areas and Specialties
At Lifestyle we specialize in providing the finest representation in real estate transactions available. Our clients include both Sellers and Buyers of residences and commercial properties. I am the sales manager and handle each and every file with direct and complete attention. We have extensive experience ranging from the marketing of historic properties to preconstruction new home purchases. I have personally executed transactions from Weston in Broward, South Beach in Dade, to Florida City at the gateway to Monroe County.
Professional Experience
I have been licenced to practice Real Estate sales in Florida since the age of twenty-two. I sold over a half a million dollars worth of real estate before I graduated from college and finished my first year with over a million in sales. I grew up in a real estate household and am now proud to help carry the torch. I have been the coordinator of the Florida Idependent REALTORS Network (FIRN). I am currently a REALTOR member of the REALTOR Association of Miami-Dade County. My volunteer activities include, translator for new homeowners workshop- Habitat for Humanity, volunteer coordinator and program skills trainer -Centro-Campesino, and Building Communities commitee member for HUD's Partners in Homeownership program.
Professional Education and Designations
I am a REALTOR, and I have a B.A. in Intercultural Studies with a concentration in International Business and Economics and Hispanic Culture and Language minor. I have the EPA Brownfields Initiative Certification for Environmental Assessments and HAZWOPER. I also maintain the MDCC Professional Home Inspector designation and completed the Dade County BAR Association Closing Agent Seminar.
Personal / Comments
No other Realty that we know of provides the combination of REALTOR services and those of a Real Estate Attorney at no extra cost to a customer as we do. Recently, we have also added loan origination services at wholesale prices to the public. We do not believe there is finer representation or better value in our type of services available. Thank you.
Direct Address For This Page
http://members.FloridaRealtors.org/brokerattorney
Primary Specialties
Commercial - office, Residential - single family home resales
Language Spoken
English, Spanish
Market Areas
Coconut Grove, Coral Gables, Cutler Ridge, Florida City, Homestead, Ludlam, Perrine, Redland, South Miami, West Miami