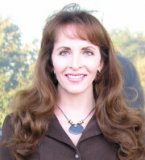 144 Mary Esther Blvd, #1 Mary Esther, FL 32569 SHOW MAP
Office:(850) 240-9618


Phone:(850) 314-9618
Cell Phone:(850) 240-9618


Service Areas and Specialties
I am the Broker/Owner of Eglin Realty, Inc. and service areas from Pensacola to Panama City Beach. I can help with relocation services for Buyers, Sellers, military and non-miltary.
Professional Experience
I have been serving the military community since 1984 and can help sellers and buyers with all their real estate needs. My primary website is www.EglinHomes.com I assist both military and non-military Buyers and Sellers. I will give the $50,000 customer just as much attention as the $1,000,000 customer. No matter how big or how small, I can help you with your real estate needs. I love working in real estate and serve all my clients with respect and excellent service!
Personal / Comments
Please let me help you find your dream home! Just send me an e-mail with the type of home you are looking for and I will send you listing via e-mail and can also post the listing on a special web page made just for you! I do the footwork and you can sit back and relax at your computer desk! I can help both sellers and buyers. ~~~~Are you relocating? If so, I can also refer you to a realtor in other towns. Please let me know how I can help! PLEASE VISIT ww.EglinHomes.com
Direct Address For This Page
http://members.FloridaRealtors.org/eglinrealty
Primary Specialties
Residential - relocation, Residential - single family home resales
Language Spoken
English
Market Areas
Crestview, Destin, Duke Field Afs, Eglin, Eglin Afb, Fort Walton Beach, Gulf Breeze, Hurlburt Field, Mary Esther, Milton, Navarre, Panama City, Panama City Beach, Seacrest, Shalimar, Valparaiso