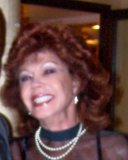 3 Magnolia Drive North Ormond Bch, FL 32174-9249 SHOW MAP
Office:(386) 586-5263


Phone:(386) 586-5263
Cell Phone:(386) 212-4002


Personal Fax:(386) 586-5263


Other: (386) 586-LAND (386) 586-JANE
Service Areas and Specialties
'YOU CAN RELY ON JANE' BROKER/OWNER Current and past Testimonials say it all! Licensed in Florida for 38+ proud years. 26 year resident Miami-Dade County, Country Club of Miami,now a 16 year proud homeowner in Flagler County. I list and sell in the Volusia/Flagler County as well as South Florida. I'll find exactly what you are looking for: whether golf course community, commercial, oceanfront, vacant land, or handy-man specials. Sellers - you'll be pleased that all residential listings are 'SHOWCASED' on Realtor.com,( commercial are marketed on 'Loopnet.com) ' complete with quality clear photos , 'virtual tours', in addition to local and Florida Statewide Multiple Listing services. If buying from out-of-town I'll send you every single detail! You'll be pleased with my first class expert service.
Professional Experience
First career with Alitalia Airlines in New York City , after attending the University of Michigan. I Lived in Guadalajara, Mexico and Caracas, Venezuela, before settling in Florida in 1976 and speak Spanish well. Married to my wonderful husband Mark. We have 2 loving Dachshunds -Charlie and Heidi (who are the real owners of our home ) and we all love to travel. Our hobbies are re-modeling our home, traveling and seeing our friends.38+ continual years in Florida Real Estate - Sales license 1979 Broker License since 1986 **** AM RUNNING FOR FLAGLER COUNTY COMMISSIONER 2018*** I am 'working today for our tomorrow"
Professional Education and Designations
Licensed Florida Salesperson: 1979 Licensed Florida Broker: 1986 former Licensed Mortgage Broker Broker/Owner: JANE YOUD REALTY LLC. current Active primary member of the Daytona Beach Area Board of Realtors and former member of the South Broward Board of Realtors. Current member of the Florida Realtors and the National Association of Realtors
Personal / Comments
A South Florida resident/homeowner from 1976- 2001 We lived in the golf course community Country Club of Miami before moving to beautiful Plantation Bay in 2002. Former Accomplishments: appointed member of Miami Dade Community Council #5 and Zoning Board,former Chair of Country Club Lakes Incorporation Committee, receipient of Miami-Dade County Mayoral Proclamation: April 6, 2002 was named JANE GENTILE-YOUD DAY for 26 years of volunteer service to Dade County. 1 month after moving to FLAGLER COUNTY I worked to secure $200,000 gov't funding for rows of trees and shrubs planted in 2004 on a federal road fronting Old Dixie Highway and adopted the frontage in 2005!. In 2006 I helped rename Aldenham Rd and obtain signage to the new name: 'Plantation Bay Road' on busy US 1. Tried to secure $500,000 FDOT funds for landscaping at US 1 with Flagler County 2014 ( which is not dead yet) ! Graduated Flagler Citizens Academy 2014.I AM RUNNING FOR FLAGLER COUNTY COMMISSION DISTRICT#4 Nov.2018
Direct Address For This Page
http://members.FloridaRealtors.org/janegy
Primary Specialties
Residential - single family home resales, Residential - waterfront / luxury
Language Spoken
English, Spanish
Market Areas
Daytona Beach, Daytona Beach Shores, Flagler Beach, Holly Hill, Ormond Beach, Palm Coast, Ponce Inlet, South Florida