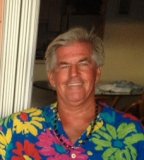 5913 S. Dixie Hwy. Ste. E West Palm Beach, FL 33405 SHOW MAP
Office:(561) 586-8222
Toll Free:(877) 762-7433


Phone:(954) 261-1376
Cell Phone:(954) 261-1376


Personal Fax:(561) 966-2606


Other: Office:561-586-8222
SOUTH FLORIDA Home Buyer Services
Congratulations! You're ready to buy a property in South Florida. The hard part is over! So,now you are looking for the perfect home in SOUTH FLORIDA.Let me help you find one that has all the rooms you need & the great backyard with the best schools! Or maybe you prefer to be closer to the downtown nightlife,on the Intracoastal or the Ocean ? Whether it's your primary home or your "Winter Gateway",I'll be happy to help you find your dream home in SOUTH FLORIDA.I will suit your needs and personality. As your Realtor I will work with the challenges of today's market from start to finish -- identify the right property, negotiate the terms, the escrow deposit, the home inspection time frame and follow the transaction to the closing process. I use the latest technology to stay on top of the market and manage your purchase in the way that is most convenient for you.
SOUTH FLORIDA Home Seller Services
Over the past 10 years,I have observed many changes with the Real Estate Market here in SOUTH FLORIDA and seen Real Estate prices soar...fell and soar again. Selling in South Florida is not a chore,it's an adventure!We live in one of the most in-demand and complicated real estate markets in the country. With careful planning, attention to detail and consistent follow through, I excel at getting to my clients the highest price and best terms when it comes to the sale of your most important asset. As your Realtor: I will give you a strong start by determining the best pricing strategy. You'll receive a comprehensive market evaluation of your property using up-to-the-minute local market info and appropriate comparable sales data, so you can make a decision with confidence. I will work with you to prepare your property for the market I will get the word out by designing a marketing strategy specific to your property utilizing the most appropriate advertising.
ABOUT Marcel R Beaumont, Realtor TRC
MARCEL BEAUMONT REALTOR TRC & NOTARY PUBLIC I was born in Montreal,Canada.I graduated from college with a degree in Marketing before I became a Police Officer in Montreal.After a early retirement due to injuries received on the job.I went to work as a Sales Director for a bartering company then moved to Florida in 1994. I have sold advertising for "French Media" a tourist magazine in Hollywood,South Florida. COMMUNITY: I served in the OPTIMIST INTERNATIONAL from 1983-1992 as a Honored PRESIDENT for a Club, Distinguished LT.GOVERNOR and VICE-GOVERNOR for the largest OPTIMIST District in Canada. ACTIVITIES: Piano,triathlon training,boating, scuba diving and gardening. As you can see from my history.I'm a very focused and dedicated individual.I am committed to providing the same level of care, attention and results to all of my clients, whether it's their first home, a business investment or a multi-million dollar estate. PAST TIME:US Coast Guard Licensed Captain. Active Boater
SOUTH FLORIDA REAL ESTATE UPDATES.
REAL ESTATE AGENTS,buyers and home sellers throughout the County describe a dramatic shift from what only four years ago was a strong buyer's market. Amid the frenzy,sellers enjoyed asking and keeping higher prices.The Inventory is lower right now. There is a lot of misconceptions about the Florida Real Estate Market with buyers believing they can buy assets for far less than reality. YES,the market is in distress. YES, there are great opportunities out there but NO,you can not buy a condo on the beach or on a Golf Course for less than a 1973 Pinto. If you do not know South Florida very well, I would advise you first of all to spend a few days to visit at your own pace different towns in the area.It's probably the right thing to do And you will discover by yourself the sector which interests you most and this will be beneficial to both you and the Realtor you work with.
Direct Address For This Page
http://members.FloridaRealtors.org/southfloridarealtor
Primary Specialties
International - residential, Residential - single family home resales
Language Spoken
English, French
Market Areas
Atlantis, Boca Raton, Boynton Beach, Coral Springs, Deerfield Beach, Delray Beach, Fort Lauderdale, Green Acres, Gulf Stream, Highland Beach, Hillsboro Beach, Hobe Sound, Hypoluxo, Jupiter, Jupiter Inlet Colony, Lake Worth, Lantana, Lauderdale By The Sea, Lauderdale Lakes, Lighthouse Point, Margate, North Lauderdale, North Palm Beach, Ocean Ridge, Palm Beach, Palm Beach Gardens, Palm Beach Shores, Pompano Beach, Royal Palm Beach, Singer Island, South Palm Beach, Stuart, Tamarac, Wellington, West Delray Beach, West Palm Beach