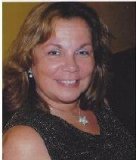 Contact Information
9415 Sw 72 ST. Suite 236 Miami, FL 33173 SHOW MAP
Office:(305) 598-5488


Phone:(786) 210-3349
Cell Phone:(786) 210-3349


Personal Fax:( ) -


Other:
A MESSAGE FROM YOUR REALTOR:
As homeowners, we are responsible for maintaining and improving not only our properties but also our environment. Trees, for instance, add value to our homes while being beneficial to the natural process. 1-Landscaping can increase the resale value of a property by as much as 14%. 2-The sale of a property can increases by as much as six weeks 3-A landscaped patio can raise property value by 12.4% 4-A landscaped curb can increase property value by 4.4% and hedges can add 3.6%. My favorite website for learning more about trees is www.TreesAreGood.com. So, take good care of your property and neighborhood. Thank You. Gilda Rodriguez Realtor Associate GRI, TRC
Servicio de Informacion en Espanol
Una buena comunicacion con mis clientes ha sido el exito en mi carrera de Bienes Raices. . . . Para informacion relacionada con la compra, venta, o renta de una propiedad puede llamarnos o enviar un correo electronico: 786-210-3349 email gilda@realtyagent.com .....GRACIAS!....
Excellence Leads To Succeed
Direct Address For This Page
http://members.FloridaRealtors.org/gildarodriguez
Primary Specialties
Residential - new home sales, Residential - single family home resales
Language Spoken
English, Spanish
Market Areas
Aventura, Coconut Grove, Coral Gables, Coral Springs, Doral, Hialeah, Hialeah Gardens, Homestead, Kendall, Key Biscayne, Miami, Miami Beach, Miami Gardens, Miami Springs, North Bay Village, North Miami Beach, South Miami, Surfside, Virginia Gardens, West Miami